BMWRA Staff
News and highlights from Mr Wild and Ms Wonderful!
Whoa, our heads are spinning as we put the final touches on an amazing rally experience for YOU. We're only two weeks out from the big 2023 event, September 14-17! Check out the latest in this fourth issue of Rally Report.
---
September 16: Commemorate BMW's milestone by appearing in "100 Years of Motorrad" drone photo
Help us celebrate the 100th anniversary of BMW Motorrad with a unique photo — a drone shot of BMW Riders Association club members and their BMW motorcycles arranged in the number "100"!
We'll take our photo during the rally at Canaan Valley Resort's Campground & Rec Center early Saturday morning, September 16. Get there by 7am for setup, and plan to stay until about 8:30am. The shoot itself should take 30-45 minutes once everyone is in place. Help us show BMW Motorrad some RA love!
Want to help? We need people to help plan the shot on Friday and then coordinate on Saturday morning. New roles have been added to our volunteer sign-up sheet—look for "drone shot setup" on Friday and "drone shot bike wranglers" on Saturday.
---
BMW Performance Center clinics and tours announced
Here's what many of you have been waiting for! Full details, including the daily schedule and cost, are available in this article by Jason Weilnau, RA member and BMW U.S. Rider Academy instructor: "BMW U.S. Rider Academy Brings World-Class Instruction to the BMW RA 2023 National Rally."
There'll be an opportunity to sign up in advance! Watch for the link on our website and on Facebook (page and group) in early September. (Pssssst… did you receive Rally Report #4 via email? The link is there!)
On-road and off-road 3-hour training clinics
Join expert instructors on a course designed for rallygoers. Start with exercises that focus on control proficiency, and follow with a steering exercise to get you comfortable with navigating your trusty steed at a slow speed. Together, these exercises set the foundation for you to transition from a rider to an operator.
On-road and off-road tours
Ride with U.S. Rider Academy instructors! All tours are guided and each will have at least two instructors, one lead and one sweeper bringing up the rear. Each tour will last 60-120 minutes, depending on the routes.
---
September 16: Not your father's "People's Choice"
Our volunteer team has cooked up a fun spin on this rally staple! Enter your bike and your peers may vote you the winner in one of the following categories:
1. Most Coveted
2. Oldest BMW Motorcycle
3. Dirtiest Non-GS
4. Cleanest GS
5. Most Farkled (haha)
How to enter: Just show up on Saturday between 8:30 and 9am at the parking lot near the street at the Campground & Rec Center. We'll ask you to fill out a card and leave your bike on display until 1pm.
There'll be plenty to do while you wait. Browse the display to cast your own votes… take the hiking trail to Rally Central to enjoy the amenities there… hang at the rec center (mini golf, bicycle rental, geocaching, frisbee golf, climbing wall)… and grab lunch. Voting ends promptly at 1pm. Winners will be notified later in the day via mobile phone and celebrated during the Saturday evening closing ceremony.
Voting ends promptly at 1pm. Winners will be notified later in the day via mobile phone and celebrated during the Saturday evening closing ceremony.
---
September 13: A pre-rally invitation from Mr Wild!
Here's your personal invitation from rally co-chair Mr Wild (aka, Drew Alexander). Head toward Canaan Valley a little early and take a detour to Bob's Motorcycles in Jessup, MD—only 196 miles from the rally. RSVP online to receive an official Bob's RoadCrew cap. Enjoy fun and benefits such as tire/oil changes, free camping, a ride-in movie, and a food truck, and more.
---
Late breaking seminar additions
Yep, we've squeezed in a couple more!
George Nytkas – Thinking of mounting a sidecar on your bike? See a variety of sidecar approaches and join an open, interactive discussion of many techniques to put together a rig. There will be builders, owners and riders. Your questions are welcome.
Janell & Stu Clarke – Pull up a chair and listen to stories of Aussies Stu and Janell Clarke riding around the world with their rescue dogs Skyla, Weeti, Shadow and Azra. On their trusty GS motorcycles, they've travelled to 108 countries and 6 continents, taking on some of the most challenging roads and environments in the world. This is a story of adventure and friendship… and a few breakdowns, accidents, triumphs and tears.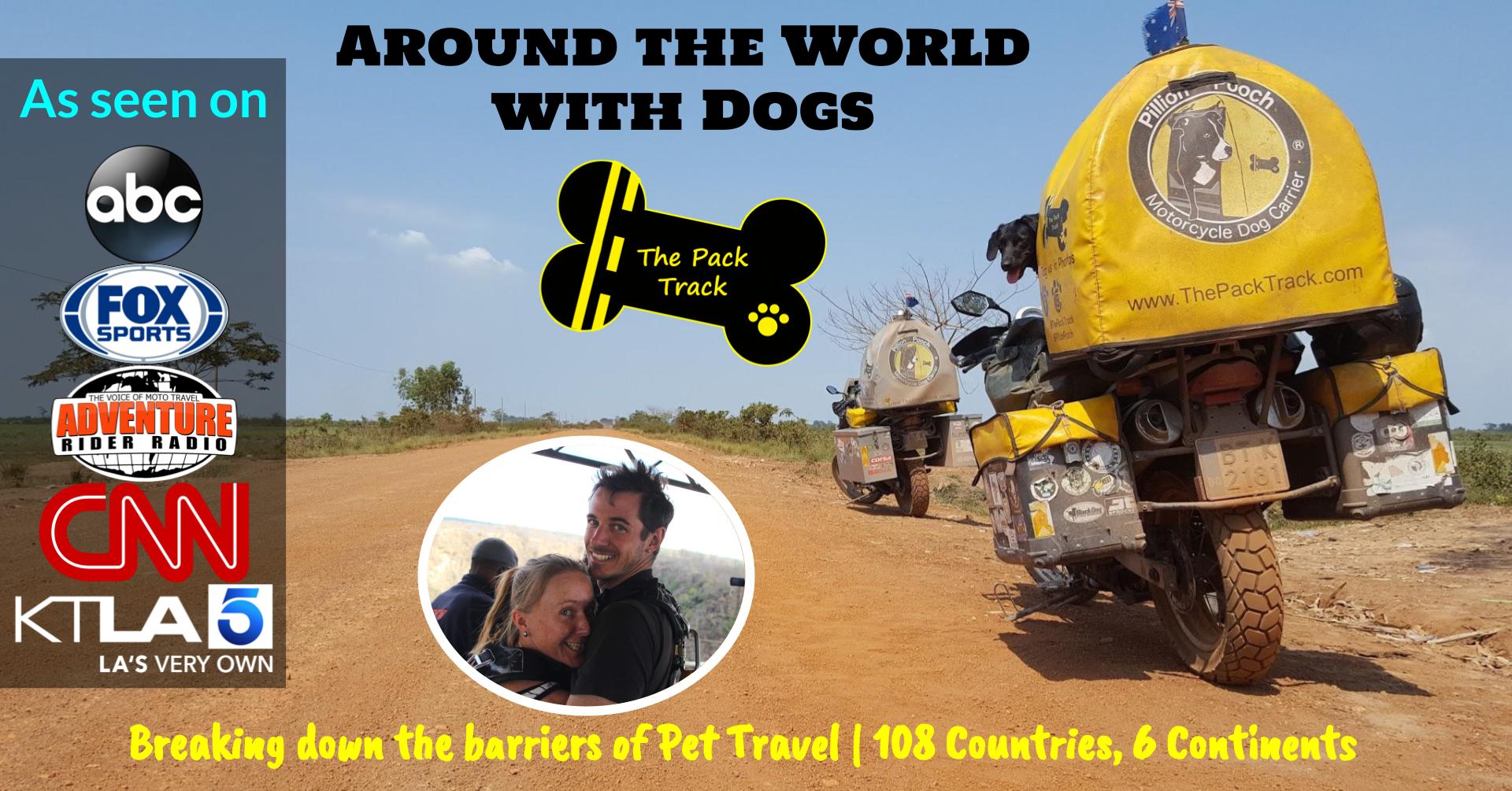 ---
September 14-16: Scavenger hunt!
If you'd like to put a little challenge into your rides, pick up the printed scavenger hunt list at the BMW Rally Store on Thursday or Friday. It will have all the instructions, but here are the basics:
Go to each destination and prove you were there by getting a selfie. We prefer a government sign or a business with the town name on it. Get a picture of each highlighted location at each destination as well.
Bring your phone and the list back to the BMW Rally Store between 1pm and 3pm on Saturday. For every qualified picture, you get one raffle ticket for a chance to receive an amazing prize (to be announced).
Attend the closing ceremony on Saturday evening, and keep your fingers crossed that your name will be drawn!
REMEMBER the People's Choice Bike Display is Saturday 9am-1pm… in case you'd like to show off the bug juice from your scavenger hunt ride.
---
Help make the rally happen
Please consider volunteering for a 3-hour volunteer role—there are all sorts of options. We especially need help with first aid, registration, and security.  >>CLICK HERE
Call your motorcycle friends and encourage them to join you—it's more fun, and you'll feel great knowing you contributed to the rally's success.
---
Save money and time by purchasing your tickets online

Ticket prices are $70 members and $80 non-members until noon (ET) on Wednesday, September 13th. This saves you $10 off the onsite price of each ticket, and will make your rally check-in process easier!
---