Fun. Community. Adventure
The BMW Riders Association (founded 1971) is one of the largest and most active BMW clubs in the country. Officially recognized by BMW, we have members in all 50 states and Canada.
We publish the full-color club magazine "On the Level" six times a year featuring member stories, bike and product reviews, and BMW news.
We host one of the largest annual BMW rallies in the country, offer discounts on travel and gear, and we maintain an active presence on social media. Join us!
Membership Benefits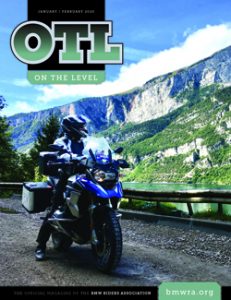 Your membership includes:
Prefer Manual Renewal?
If you prefer to manually renew instead of via our website, right click [HERE] and download our PDF mail application.