NYKTAS GEORGE
When I joined the BMW community over 25 years ago, I quickly established a reputation in the local BMW club as having the cleanest bike with the fewest miles. It seemed that monster miles and clean motorcycles were mutually exclusive and, conversely, that there definitely was a correlation between the odometer reading and the cleanliness…or lack thereof… of a bike.
I eventually decided to silence the critics by earning entry into the Iron Butt Association by completing an IBA SaddleSore (1,000 miles in less than 24 hours). I'm not sure whether I should be proud that I hadn't ever ridden in the rain, at night, or more than 100 miles before attempting this Herculean effort, but I completed 1,142 miles in 17 hours and embarked on journey to ride as many miles as possible on my BMW. While the odometer on my bike has changed dramatically, the one constant is my commitment to keeping my bike as clean as possible.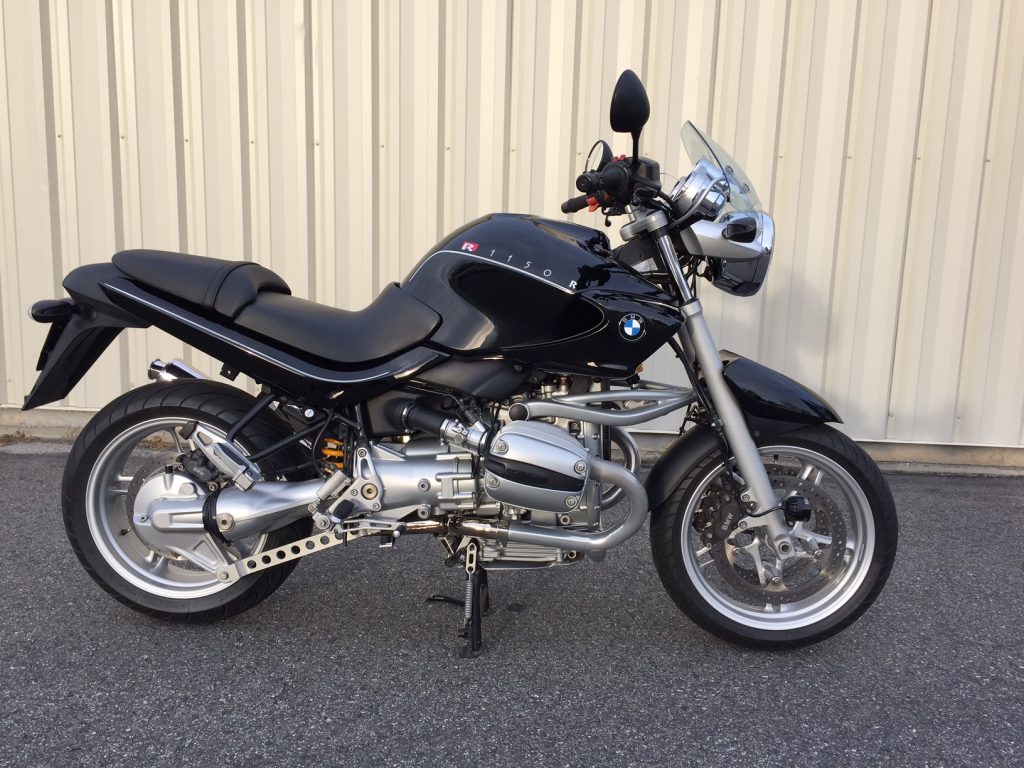 I am not at all mechanically inclined, one of many character flaws. The only maintenance I do on my motorcycle is change the oil and filter at the scheduled intervals. However, detailing my motorcycle has been a great form of preventative maintenance. I spoke at a local BMW dealership recently and had my 2002 BMW R 1150 R. The regional BMW representative said, "Now that is pride in ownership!"
I come by my obsession of motorcycle detailing honestly. My mother told me I would bring my tricycle onto the porch every night and ask for a wet washcloth to clean it. My siblings kept their bikes in the yard and on their side…in all weather conditions. Consequently, their bikes didn't last as long or perform as well.
I recently noticed an extremely large carpenter's staple embedded in my rear tire when I was cleaning my R 1150. Noticing this helped prevent a potential stop on the side of the road…or worse.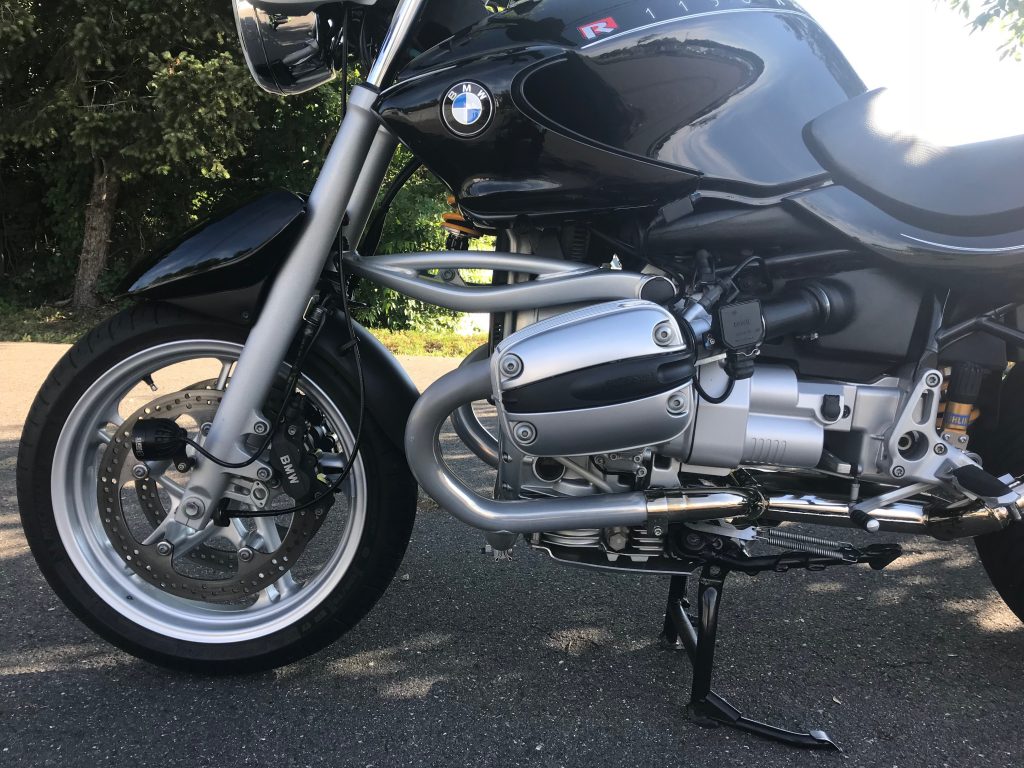 The other benefit of regularly detailing a motorcycle is the intimate knowledge and awareness you gain of every nut and bolt on the bike. Completing a post-ride inspection is an extremely valuable practice that yields multiple benefits. I normally spend 15-20 minutes completely detailing my bike after every ride and I definitely ride better when my bike is clean; I'm more confident knowing my bike is well maintained, mechanically and aesthetically.
Here are my recommendations for detailing a motorcycle:
 Maintain an ample supply of cleaning supplies. I have a lifetime supply of washcloths that were generously donated by the cleaning staff at hotels throughout the world. I wait until my wife is at work before washing them in our home washing machine. I also wash various parts in the dishwasher at the same time.
I use Meguiar's Quick Detailer to clean the tank, side panels, instrumental panel and headlight.
Use a stool to sit on to clean the wheels. I use a plant spray bottle filled with 50/50 of water and Mr. Clean. I use Q-tips to clean around the lug nuts on the rear wheel.
I then focus on the exhaust and polish it with Simichrome after wiping all the debris off.
The motor requires the most time and is labor intensive because of all the crevices.
The waxes I prefer are NuFinish for quick detailing and Klasse German wax for more detailed jobs. For polishing I prefer AutoSol, Flitz, and Simichrome products.
The key to enjoying the process of detailing your motorcycle is to take your time, listen to great music and enjoy the process.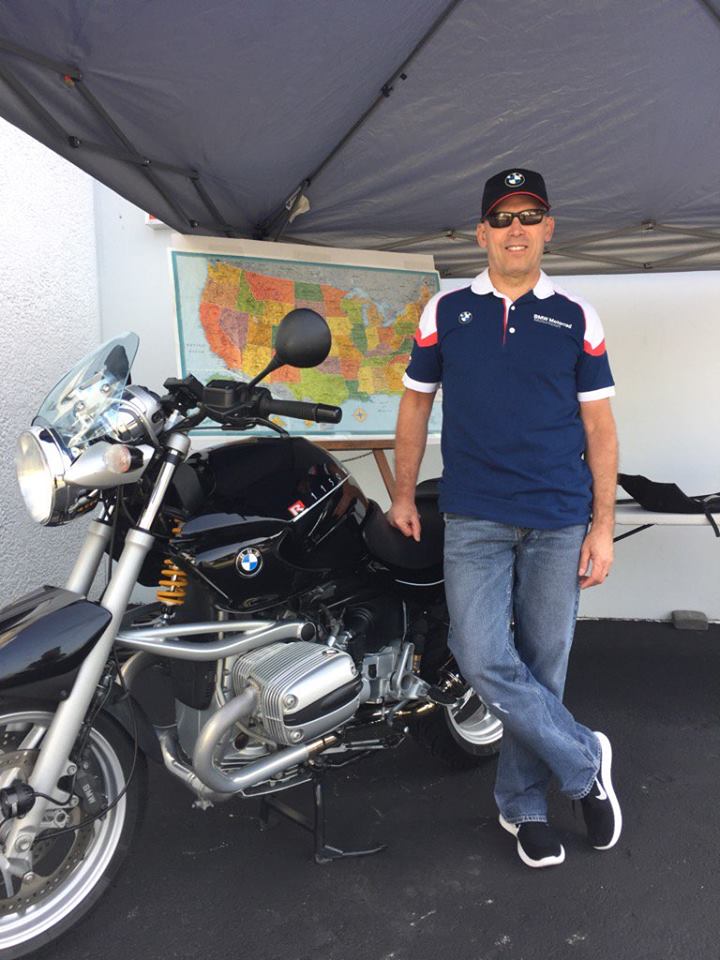 Rick Muhr
BMW RA 20493
This story first appeared in  "On the Level"