Join the BMW Riders Association...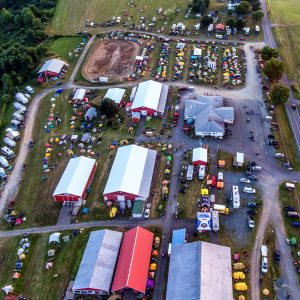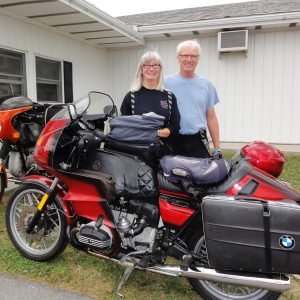 Join a fun, active community of BMW riders, find local events and charter clubs, and get On The Level (OTL), the full-color club magazine  with stories from members, bike reviews, maintenance guides, and more.
Your membership includes:
Subscription to OTL
Discounts with affiliated vendors and training
Discounted rates for attending the annual BMW RA rally
National support for your local chartered club
Direct access to a responsive board and leadership team
Extensive, national network of like-minded, fun, adventurous riders!
This offer is open to new and renewing members.
...and get a 1-year subscription to RoadRUNNER Magazine
Get inspired six times a year with motorcycle travel stories and great photography. Each issue of RoadRUNNER features four to six well-researched travel stories (a mix of national and international tours) with photos and maps (paper & GPS) along with POIs and facts about the area visited. If you're looking for places to ride, trust RoadRUNNER to take you there.
Terms & Conditions
Free 1-year RoadRUNNER Magazine subscription not available to current RoadRUNNER subscribers.
Members agree that they have read and understand the Terms & Conditions herein.
RoadRUNNER Magazine 1-year subscription will be fulfilled by RoadRUNNER. BMW Riders Association will share member name, address, email, and phone information in order to fulfill the subscription.
Renewals of a member's RoadRUNNER Magazine subscription after this free one-year program will be transacted with and fulfilled by RoadRUNNER magazine.
BMW Riders Association members participating in this program expressly agree to allow the BMW Riders Association to share that member's name, address, email, and phone information with RoadRUNNER. RoadRUNNER may use this information for its own promotional purposes, including, but not limited to, requests for renewals and other offers governed by RoadRUNNER's Terms of Service and Privacy Policy (available at https://www.roadrunner.travel/tos/).
Offer is limited to United States residents with shipping addresses in the United States.
Offer is limited to one offer per household.
Offer is available to all new and existing US members and non-members of the BMW Riders Association. If order to qualify for the program, existing BMW Riders Association members must renew or extend their membership with the RA during the offer program period. In order to qualify for the program, new BMW Riders Association members must purchase a new membership during the offer program period.
Purchases of any of the BMW Riders Association membership programs, including 1-year regular membership, 3-year regular membership, 1-year digital-only membership, 3-year digital-only membership, or association membership, qualify for participation in this program, subject to the terms and conditions enumerated herein.