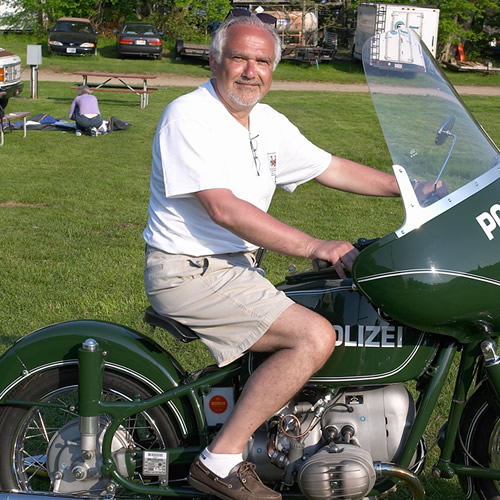 Hans Rosenstein
NYKTAS GEORGE
Secretary
I caught the Blue&White flu at the ripe old age of 6, when my father brought home his new pride and joy, a black, gleaming BMW 501 limousine. This ignited a life-long passion for the brand, having owned and enjoyed many different cars and bikes.
My professional life permitted me to travel often, including many trips to Germany, where I would try to squeeze in a visit to various motorcycle related events, museums and rallies. I currently own a number of classic BMW bikes from the 50s and 60s and my daily rider is a 2004 1200C Montauk.
I became involved with the VBMWMO in 2004, first as the Editor, then President, and currently as the Vice-President. My involvement with the BMWRA started more recently and I have been a Trustee since 2015, bringing management and marketing expertise to the Board. I was also recently elected to join the board of the BMW International Club Council as the Classic Motorcycle Delegate.
---